The International Hemp Building Association holds Symposiums in different countries annually which are open to be attended by all IHBA members and non-members as well. Read about our next upcoming Symposium below and register.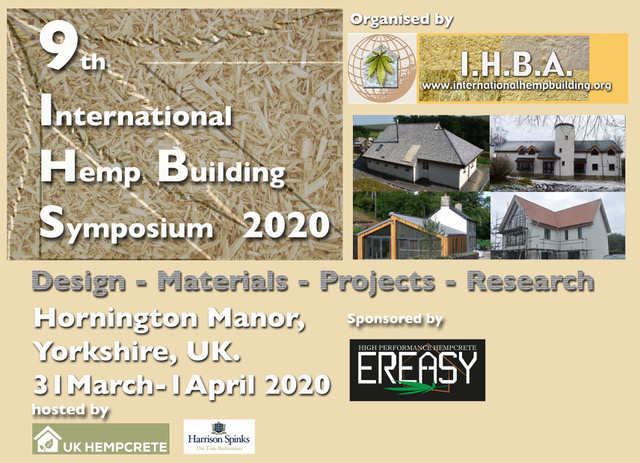 The 9th International Hemp Building Symposium, Yorkshire UK, 31st March-1st April 2020
Our symposiums are well known for the ground-breaking technological innovations presented from around the world while at the same time providing an ideal opportunity for networking in this growing sector. This is the largest global gathering of hemp building experts.