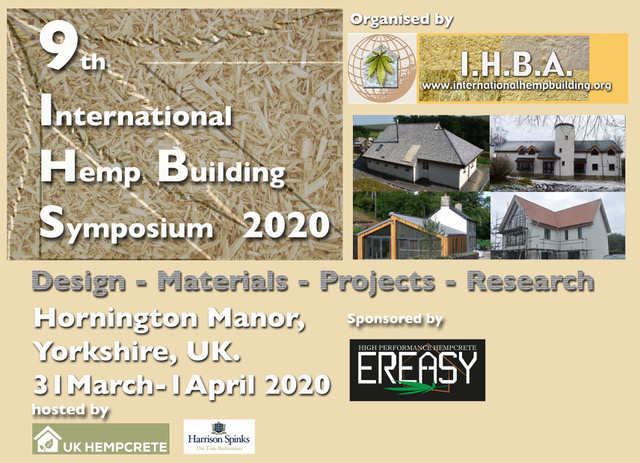 Baumer sponsor of the 9th International Hemp Building Symposium 2020.
Baumer is a small scale Building company based in the Franche-Compte region of Eastern France who since their beginnings in 2005 have focussed on ecological construction systems and natural materials such as Hemp, Lime and Natural Cement (Prompt).
In order for Hempcrete to be integrated into conventional masonry, Damien Baumer invented and patented an interlocking block system which was taken over by Vicat in 2012 and marketed under the BIOSYS trademark.
To further improve the application of Hempcrete in both new building and refurbishment projects the company set out to develop a high performance insulation version which could be sprayed into position. This resulted in the Ereasy system which is comprised of a new binder and projection machine. This enables the speedy application of this remarkably lightweight material onto walls floors and into roof spaces.