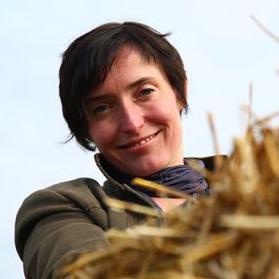 Hilde Vanwildemeersch will be presenting at the 8th International Hemp Building Symposium 2018.
Hilde made it her mission to gather enthusiasts and professionals around natural building and to do everything possible to make straw bale and Hemp lime building more accessible. She started a co-operative company, Woonder, to be the gate to natural building through networking, advising projects, educating architects, constructors and self-builders through workshops, lectures and start-ups on the building site, selling the proper building materials and organising research. Several constructors, shops and other supporters are part of Woonder.
Building methods from the future deserve a strong forum. Working together we make sure it becomes more achievable and logical to build healthy, comfortably and ecologically.