Mission Statement
Since the association was founded in 2009 the aims have been to develop, promote and support the production and use of all hemp based construction materials and their by-products in a sustainable and bio-regional manner for the benefit of the ecology and communities of all regions of the world.
The IHBA aims to work for the gathering and dissemination of knowledge about the materials and systems from those developing and using them to those wishing to. The IHBA will assist members developing systems both from the point of view of production of the materials to their use in vernacular and new styles of architecture appropriate to their region. The IHBA will work to educate and inform the relative government and trade bodies to help in the establishment of the infrastructure necessary to create a hemp building industry throughout the international community. The IHBA will at all times work to ensure that the use of such materials has the least environmental impact possible.
REGISTER TODAY TO ATTEND THE SYMPOSIUM!
The 11th International Hemp Building Symposium will be held in Kanteen25, centrally located in Amsterdam across the water from the Nemo Museum, and situated on the thriving Marineterrein, Amsterdam.
The symposium will be a hybrid event with in-person and also online participation on the 10-11th October 2023. The event language will be English.
International Hemp Building Symposiums 2009-2022
The IHBA has held international symposiums with renowned success all over the world. Participants and speakers attend from many countries.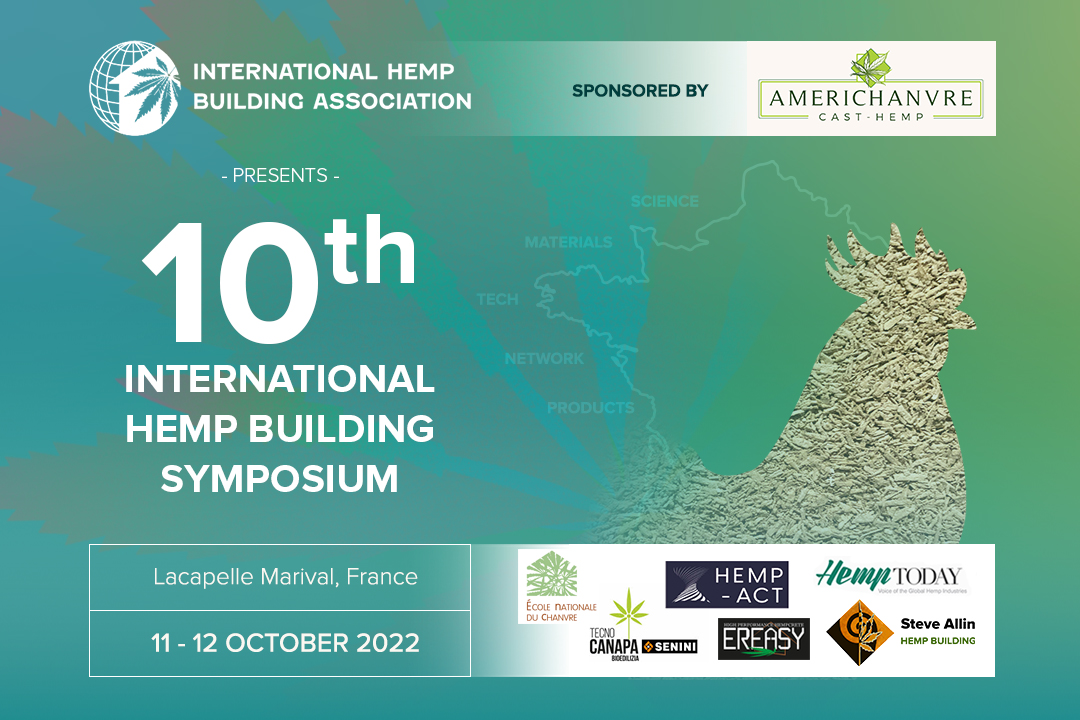 "The symposium was for me a learning event over all expectations. Not only have you done a job that lays the foundation to what we may make happen, but you have created an enthusiasm amongst many and these of multiple origin"
"Seminal – the synthesis of global building pioneers"
"An astonishing range of speakers from self-motivated home builder half through the construction to industry leader; well prepared; valuable information."